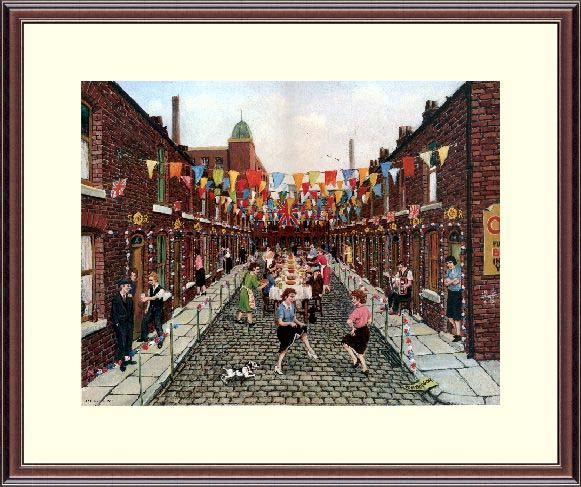 'Coronation Day'

Approx. Image Size: 12½" x 16"

Copyright © Studio Arts. All Rights Reserved
The day when 'Royalty' was crowned and the school children had a holiday from school. Tables were erected down the middle of the street and all the Mams were busy making sandwiches, jelly and custard. The street was decorated with paper streamers and flowers and competitions were held to see which street was the best. Racing games were held; those in which the parents were encouraged to run or skip down the street caused the most hilarity. The sack race was very popular, as everyone fell down in a heap. It was fun to see grown-ups behaving like children for a change!