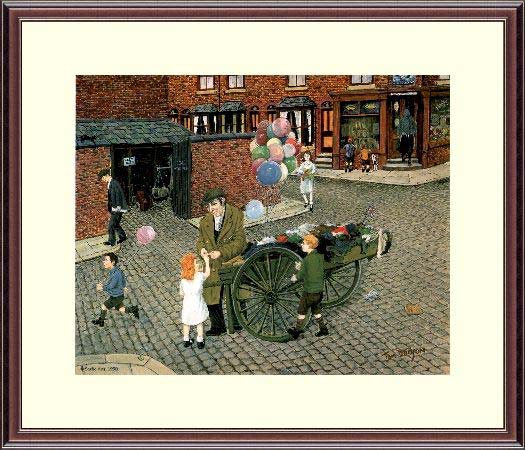 'Rag and Bone Man'

Approx. Image Size: 8" x 10"

Copyright © Studio Arts. All Rights Reserved
Once a week, the Rag and Bone Man pushed his cart into the street and the children would rush out with any old clothes or objects that were no longer needed at home. The Rag and Bone Man would give them a balloon in exchange for the items. If Mam wanted a new donkey stone (for 'stoning' the steps and round the boiler in the kitchen) he would ask you if you wanted a white stone or a brown one. Once or twice a year, a special Rag and Bone Man came down the street, with a horse pulling his cart. He called for any large items which you wanted to get rid of. We all wanted to carry out the biggest item so we would be able to pat the horse for the longest time.