Portugal via France and Spain by Bike

USA - Nashville, Memphis and New Orleans

Ireland 2016


Scotland, Isle of Skye 2013, Orkney 2014

Sorrento Italy 2012

Croatia 2012

Portpatrick Scotland 2012

Andalucia & Seville 2012, Granada 2016

Marrakech Morocco 2017 2014 2011 and 2007

Ireland 2010

Istanbul Turkey 2010

Liverpool 2009

Wales Saundersfoot Tenby 2009 - Mumbles + South Wales 2015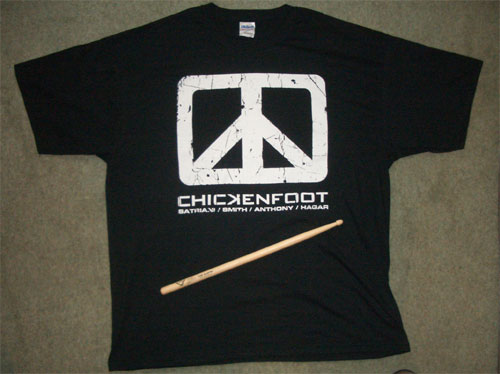 Chad Smiths Vater Funk Blaster Drum Stick - won in fair fight wiv 4 year old
Sammy "Samster" Hagar Joe "Alien" Satriani Michael Anthony Chad Smith
Chickenfoot O2 Shepherds Bush Empire London Awesome
25th June 2009
Croatia 2009

Lake Como Italy via Black Forest Germany by Bike 2008

Lisbon Portugal 2008

Pollensa - Mallorca - Spain 2007

Amie's 18th Birthday 2007

Spain - Santander - Barcelona and back through the Pyrenees 2007
Marrakech Morocco 2011 and 2007

Ardennes / Alsace France and Belgium 2006


Ireland 2006




Tony & Pam Bike ride to Czechoslovakia
Gemma our Grrrandaughter

Lancaster Guardian: Dodgson Family Nostalgia

Dodgson Family Tree


Jeff's Party 24-7-05
Guy Stuff

Kings Arms Kirkby Lonsdale Pool Teams




Discount Art Craft and Graphic Materials from StudioArtshop.co.uk
The biggest obstacle is fear
The most beautiful day is today
The worst mistake is giving up
A major fault is not having faith
The best distraction is working
The worst bankruptcy is feeling defeated
Top teachers are children
The most vile sentiment is being envious
The most significant gift is forgiveness
The most wonderful knowledge is God
The most magnificent thing in the world is love
The sweetest happiness is peace

Mother Theresa
As a human being one has been endowed with just enough intelligence to be able to see
clearly how utterly inadequate that intelligence is when confronted with what exists
-
The great moral teachers of humanity were, in a way, artistic geniuses in the art of living.
-
The most beautiful thing we can experience is the mysterious.
It is the source of all art and science. He to whom this emotion is a stranger,
who can no longer pause to wonder and stand rapt in awe, is as good as dead.. his eyes are closed.



Einstein artquotes.net




Xbox